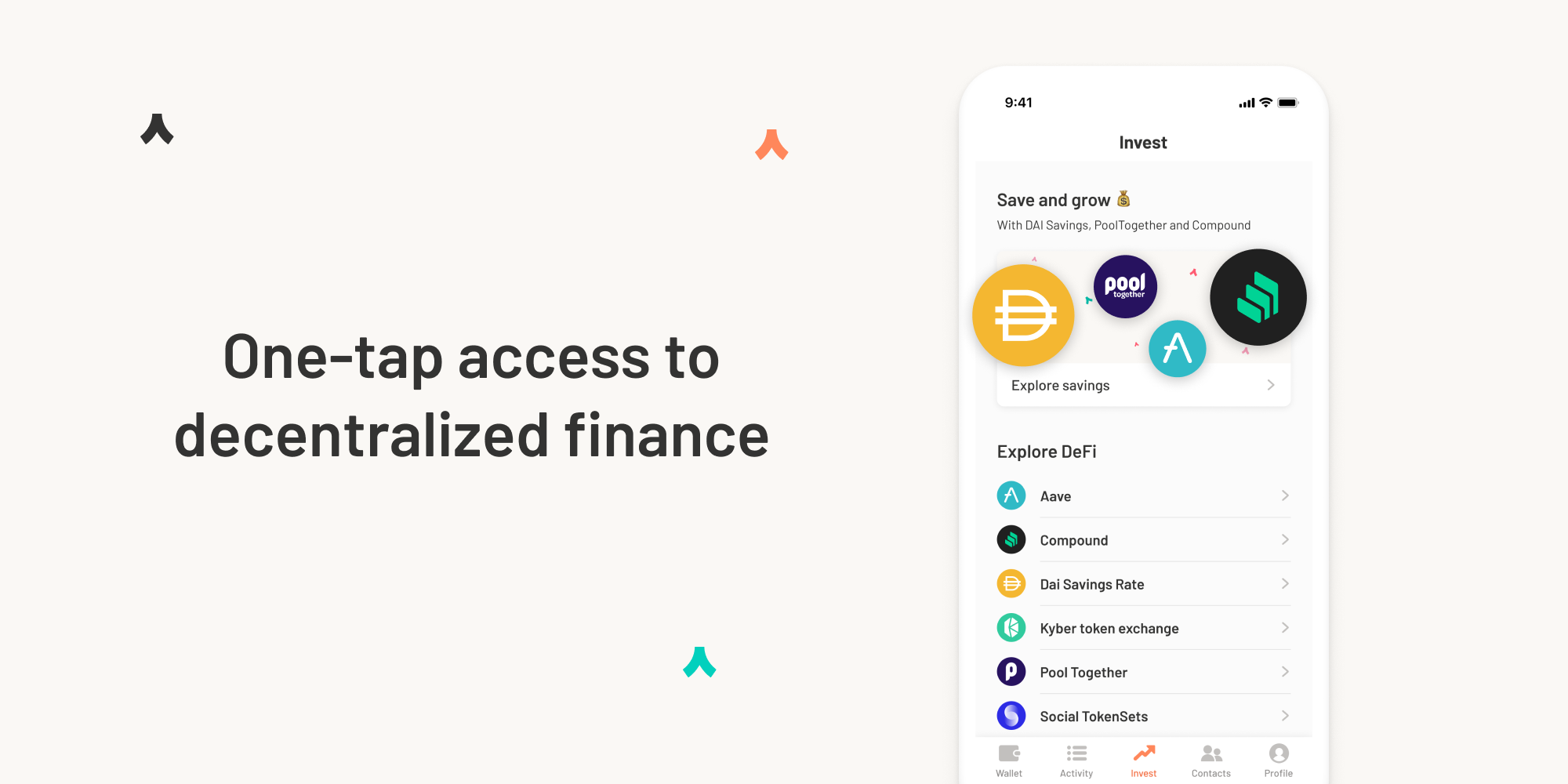 TLDR: Money and the internet are changing. We've got a shot at a fairer future, with you in control. This starts with you owning and benefitting from your digital assets. We can't touch them. Nobody else can either. You're the boss.
Here's how to start. It's way easier than you'd think.
1. Download 🙌
Download on iOS or Android.
Choose your username (your Ethereum address), e.g. elonmusk.argent.xyz.
2) Activate your wallet
A wallet needs to be activated with assets before it can really help you. You can transfer crypto in, or buy them through Argent.
Transfer crypto from another wallet/exchange for the first time:
Tap 'Add funds'
Tap 'Send from Wallet/Exchange'
Long press and copy the traditional Ethereum address below your username (it will start '0x...'). (Why not use your ENS this time? You need to activate it first, which you can do by loading your wallet with assets. The 0x address is just another version of the ENS and you usually won't need it after this).
Open your other wallet/exchange and paste the long 0x address in the destination field.
Send to Argent (with gas limit 23,300 as we're a smart contract wallet)
Buy crypto with fiat (£,$) in Argent:
Tap 'Add funds'
Tap 'Buy with Card' or 'Buy with bank transfer'. (Unfortunately the payment partners (Wyre & Moonpay) we use for fiat-to-crypto don't have global coverage yet so this option might not yet be in your country. We're adding further coverage soon).
Follow on screen steps (vary slightly by platform, payment partner and country).
As soon as your ENS has activated (a few mins after the funds arrive), you're ready. 
3. Now put those assets to work! Welcome to DeFi 🚀
Argent is the easiest way to use Decentralized Finance (DeFi). But why should you care about it? DeFi aims to make the financial system:
Fairer
More efficient
Accessible to anyone, anywhere
Before starting, we strongly advise everyone to do their own research on the risks and rewards of each DeFi project. You have sole responsibility for using them.
Earn with Compound
You can earn interest on your crypto through Compound's lending platform. The interest comes from traders paying to borrow crypto. The rates are variable.
Here's how to use Compound:
Tap the 'Invest' tab
Tap 'Compound'
Tap the asset you want to lend, e.g. ETH
Tap 'Save'
---
Join PoolTogether - a new kind of savings game
PoolTogether describes itself as a "no-loss savings game" that gives you a chance to win a prize every week. Users pool their DAI or USDC by purchasing tickets. The assets in each pool accumulate interest through Compound, and the interest is then won by a ticket holder, picked at random, each week. It's no loss because the prize comes from the interest generated, not the deposits. You can withdraw your full deposit at any time.
Here's how to use PoolTogether:
Tap the 'Invest' tab
Tap 'PoolTogether'
Choose Dai or USDC
Tap 'Buy investment'
Select amount (1 ticket = 1 DAI or USDC)
Tap 'Invest' 
You can read more on Argent and PoolTogether here.
---
4. Send to a friend 😍
Now you know the ropes, get your friends involved.
---
The advanced guide to Argent 👩‍🎓
Once you've mastered the essentials here's what else you can do:
Explore more Dapps
We've made a wide range of DeFi Dapps accessible in a tap. To explore them, just open the 'Invest' tab in Argent.
In addition to PoolTogether and Compound, the Dapps available include: Aave, Maker's Dai Savings Rate, Kyber, TokenSets, Uniswap V2.
Protect your wallet even more 👮‍♀️
Our security model lets you choose trusted people or devices — we call them Guardians — to help you recover and lock your wallet. Adding another is as easy as tapping 'Profile' -> 'Security' -> 'Add Guardian'.
If you'd prefer not to have other people as Guardians you could use a hardware wallet(s) and MetaMask instead. Here's more on our security centre.
And if you're really interested in security, we've ensured you're never locked into Argent by designing a kit to help you withdraw your assets using another Ethereum wallet.
---
Conclusion 😎
Benefits of Argent:
Only you control your assets
Explore DeFi in a tap
Easily recover and lock your wallet