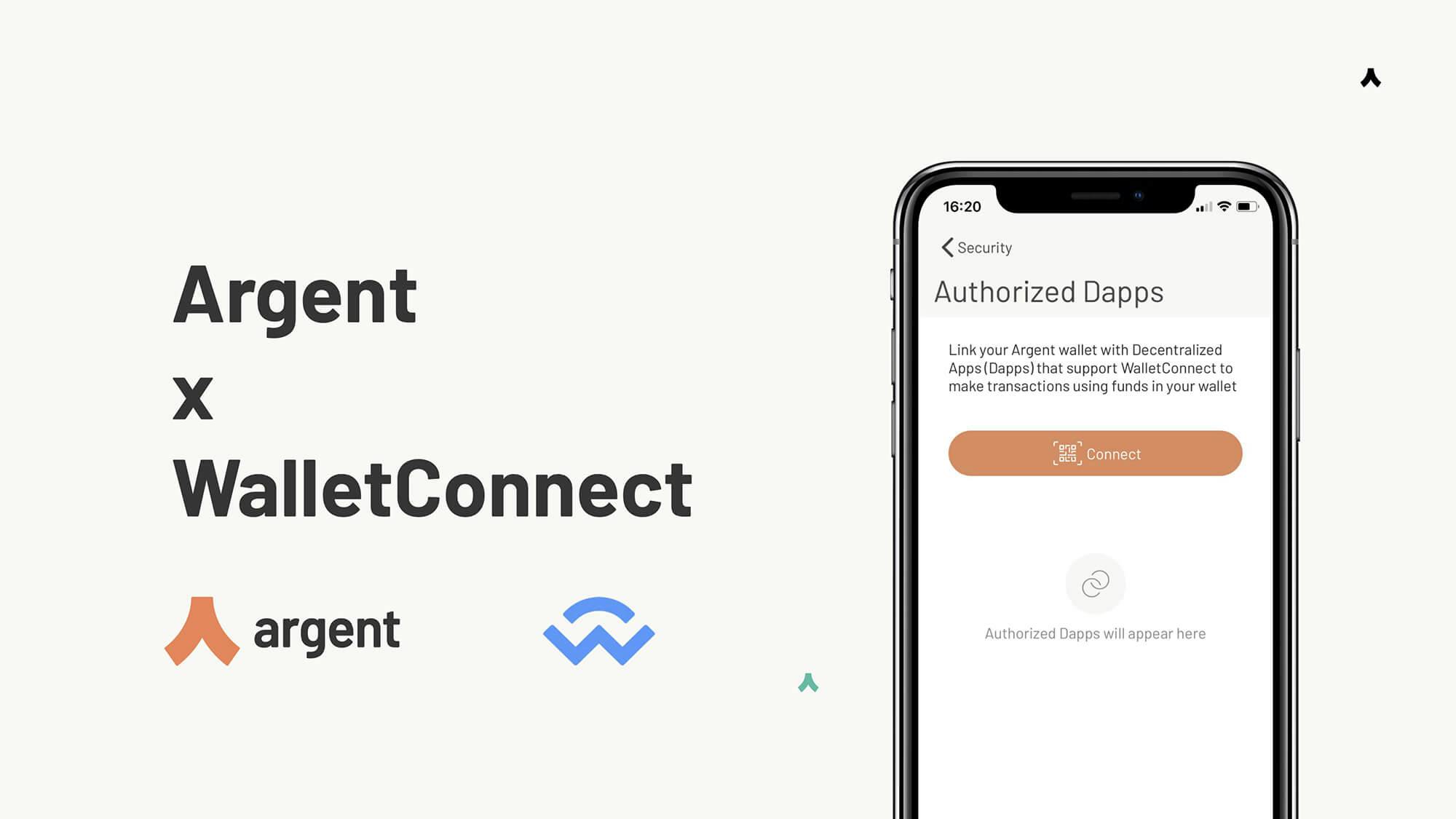 We're excited to launch a new way for you to access Dapps from Argent. We've integrated WalletConnect, an open-source protocol for connecting desktop Dapps to mobile wallets.
This means you can now use Argent to simply and safely access Dapps such as Uniswap and PoolTogether.
Uniquely, we've done this while protecting you from malicious Dapps. You only approve what you want to spend, and your transactions are protected by your daily transfer limit.
PoolTogether x Argent x WalletConnect = Ethereum magic
Why does this matter?
Dapps are at the heart of crypto's potential: offering new digital services that empower people, not tech giants.
For Dapps to take off they need to become significantly easier to use. Our WalletConnect integration is a big step towards this.
The WalletConnect protocol allows wallets to securely connect to desktop Dapps by scanning a QR code offered by the Dapp. You don't need a browser extension. You just use your Argent wallet on your phone to approve transactions.
You can read more on the technical side of WalletConnect here: https://docs.walletconnect.org/
How is our approach unique?
In short, security and simplicity.
1. Only approve what you want to spend
Most Dapps ask you to authorize them to potentially take a nearly unlimited amount of tokens (10⁵⁰ actually) from your wallet. Argent only prompts you to approve the amount you want to spend.
2. Protected by your daily limit
We've ensured that when you authorize a Dapp to interact with your wallet you're protected by your daily transfer limit. This means there's no risk of anyone draining your wallet.
If you want to go over your daily limit you can do so with the help of your Guardians (friends or hardware wallets you trust).
3. Easily revoke a Dapp's access to a token
Changed your mind about a Dapp? We've made it super simple to revoke a Dapp's access to a token in your wallet. Just tap a button in your wallet.
4. Simplification
We've made it easier to interact with a Dapp. We've implemented the ability for a Dapp to trigger an ERC20 approval and a contract call in the same transaction.
For example, if PoolTogether were to implement this, you could buy a ticket in a single tap.
---
What's next?
We're excited to help you explore a new wave of Dapps, from finance to games.
If you're working on a Dapp and want it to be compatible with Argent and WalletConnect, get in touch at dapps@argent.xyz.
If you've got feedback and ideas, share them with us on Twitter: https://twitter.com/argentHQ
Don't have Argent yet? Download it here
Ready to get started with DeFi?
Argent is a simple, secure, all in one wallet for investing in DeFi
Download Argent