Quick summary
NFTs (or non-fungible tokens) are unique digital assets whose ownership is tracked on a blockchain, typically Ethereum. This article covers where to buy NFTs and how to store them.
How you can buy and store NFTs with Argent
With an Argent wallet, you can buy NFTs from most major marketplaces, including Opensea, where you can buy, sell and bid on NFTs.
Unfortunately, some marketplaces, like LooksRare, have yet to integrate smart contract wallets.
Storing NFTs in your Argent wallet is easy. If you bought the NFT with your Argent wallet, it will appear below your tokens in the 'Collectibles' section. Alternatively, NFTs purchased using other wallets can also be sent to be securely stored with Argent. 
We believe our security model makes us the most secure option for storing your NFTs, here's a thread on why:
Another big NFT hack. This time for nearly $1m. And on a highly experienced user.

So how can you stay safe and protect your valuable NFTs?

Let's break it down 🧵

— Argent (@argentHQ) March 22, 2022
With most NFT marketplaces, you will need to pay gas with each transaction, which will impact the overall price. (See our guide to what gas is here). 
This is what your NFTs could look like in Argent: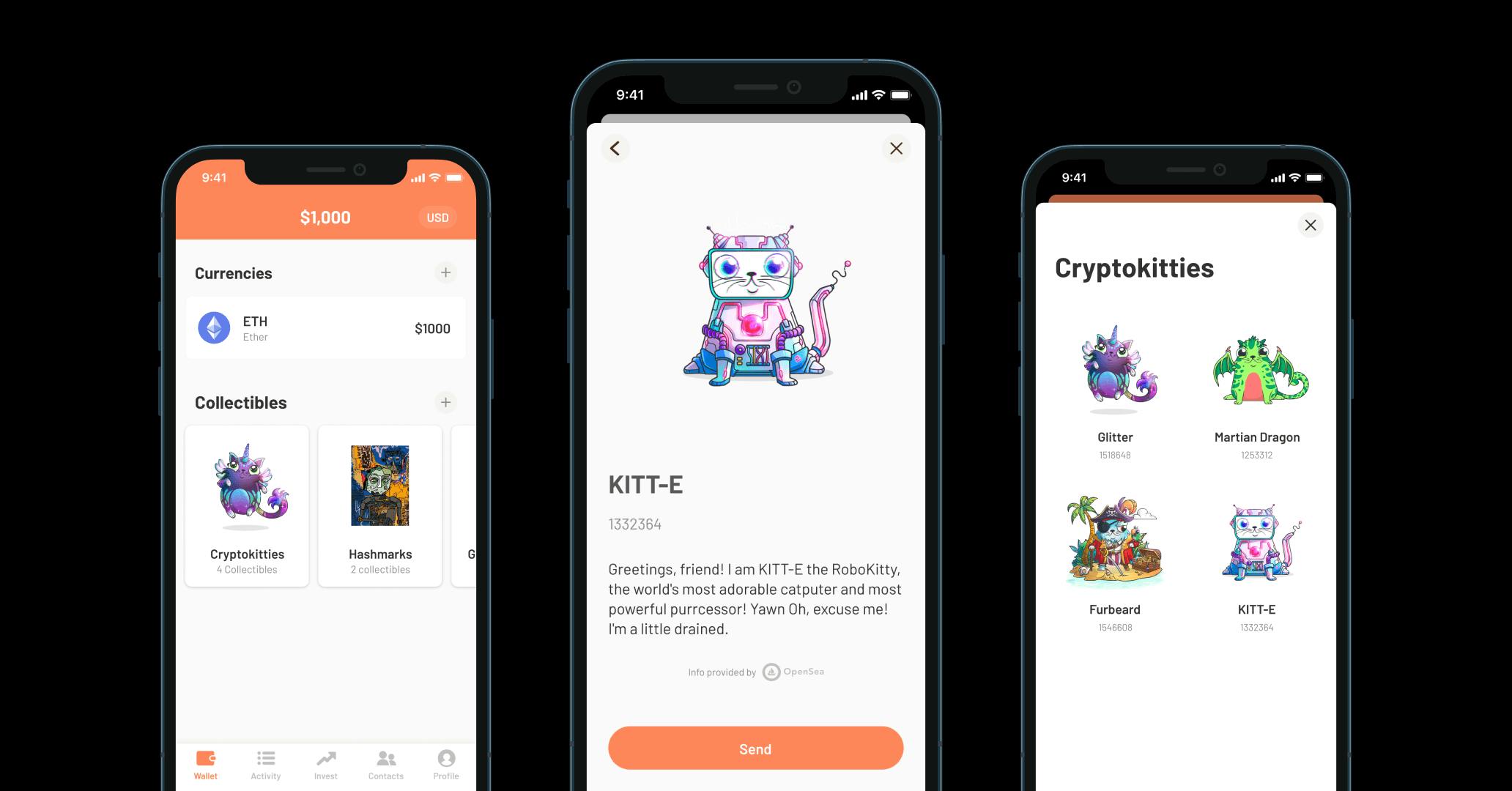 ---
And now here's a breakdown of notable NFT marketplaces, from art to gaming.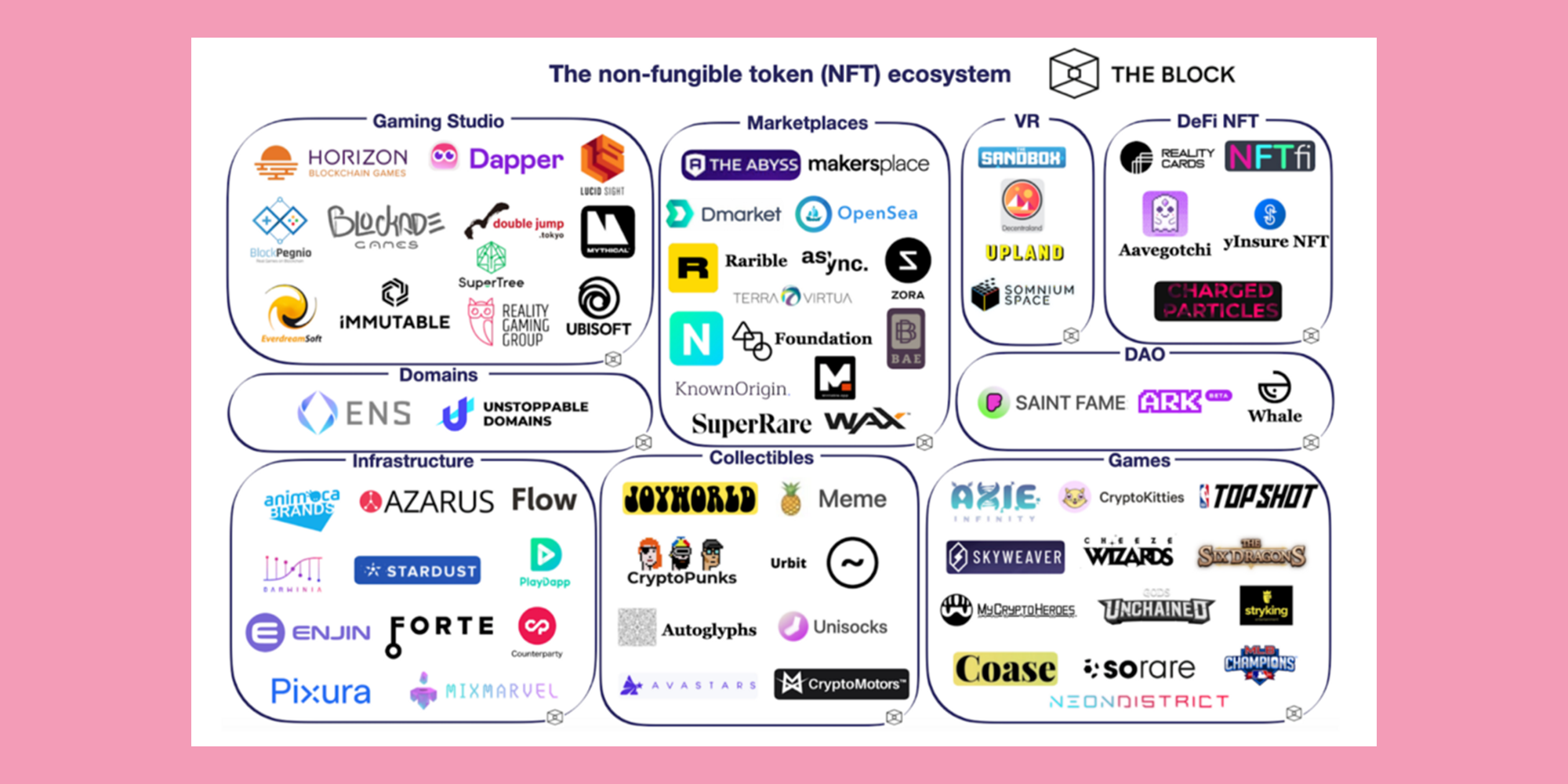 General marketplaces
OpenSea was established in 2017 and has since become the largest NFT marketplace, offering NFTs across most sectors. Think of OpenSea as the 'eBay' for NFTs as users can search for pretty much everything!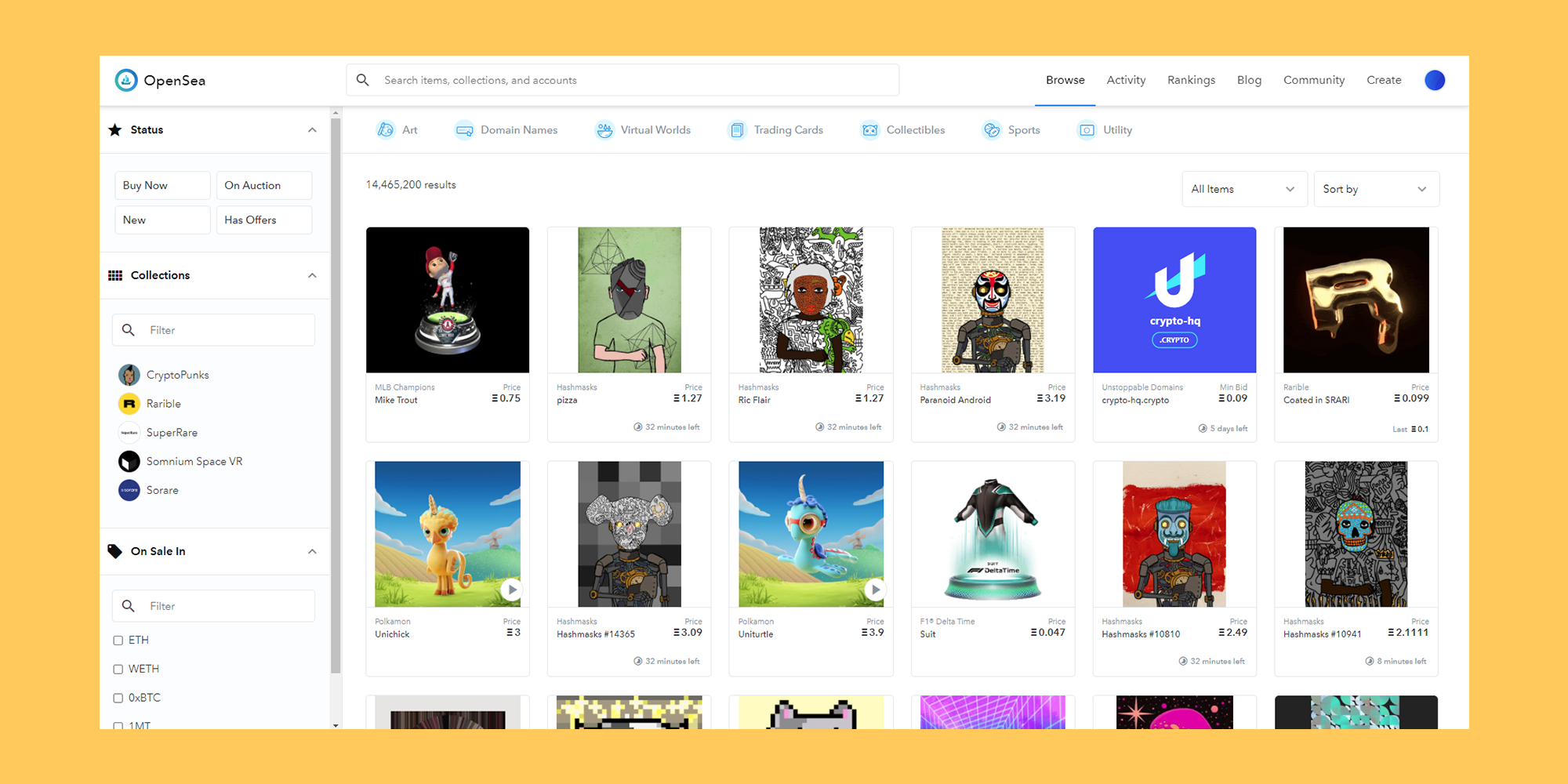 To get started with OpenSea, all you need is an Ethereum wallet, and you can create your account. If you are unsure of what NFTs to look at, OpenSea tracks the top NFTs through its ranking section, which is a great place to start. It may have been that Hashmask or CryptoPunk that got you interested in NFTs, but there is so much more out there.  
Having raised a $23 million Series A from top investors including a16z, Naval, and Mark Cuban, it's clear that OpenSea is creating a valuable platform for NFTs. 
Alternatives to OpenSea are Rarible and Mintable that offer similar experiences. 
Art marketplaces
General marketplaces offer a great catch-all strategy to attract buyers and sellers due to their wide selection of NFTs. But, there are also specific marketplaces for most sectors. One of these sectors is art, which has had significant media attention after the NFT artist Beeple sold EVERYDAYS: THE FIRST 5000 DAYS for $69.3 Million in Christie's Auction.
Three NFT art marketplaces, in particular, stand out, and they are SuperRare, Foundation and NiftyGiveaway. Each of these carefully curates the works that they support.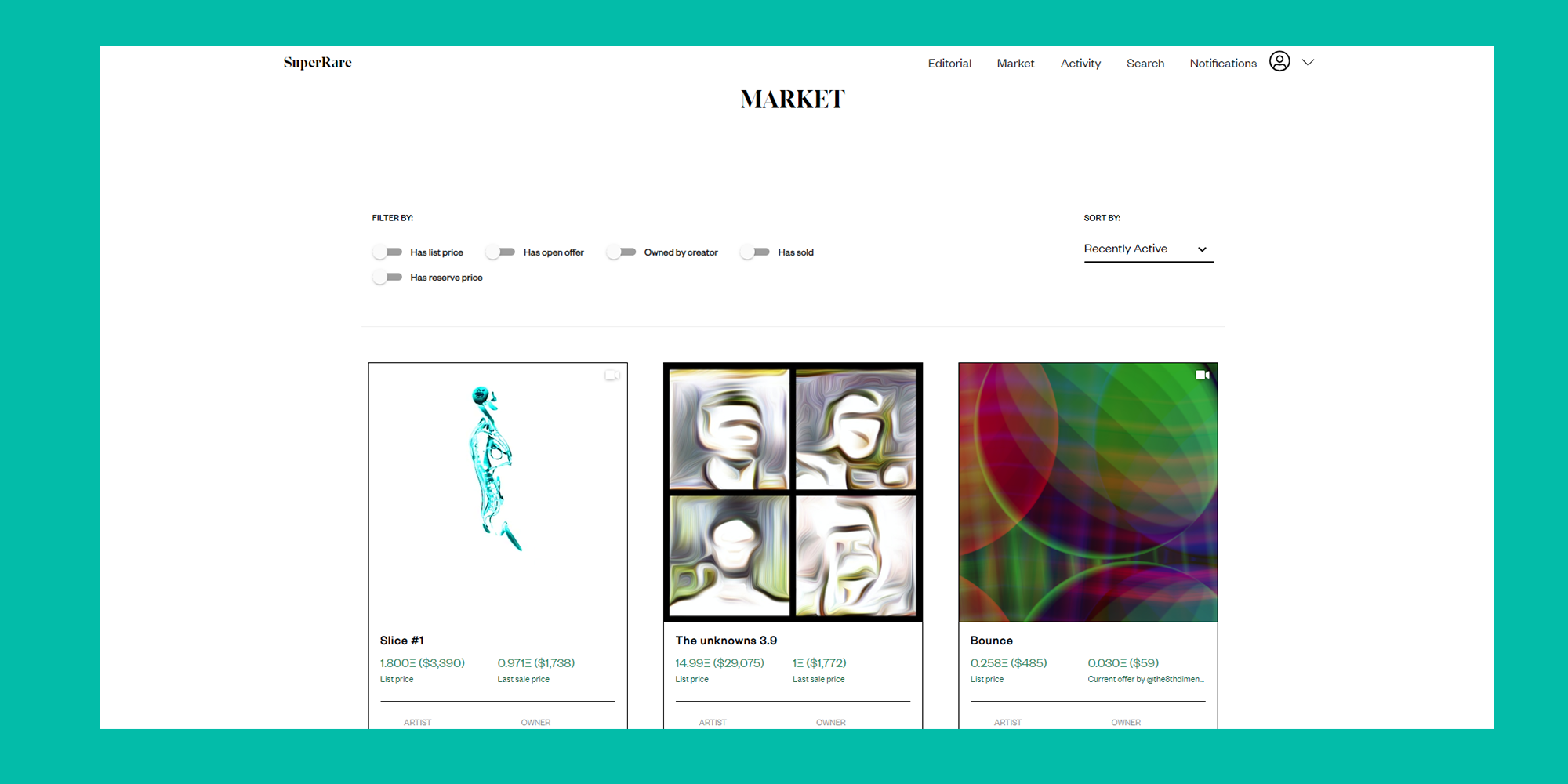 SuperRare, unlike the other two marketplaces, is dedicated to single-edition artworks. Artists can apply to sell their work on the platform, which has resulted in pairing artists with a passionate community of 2,000 active collectors. 
In March, the platform had an outstanding $29m in total sales, with $16m paid to the artists. Art on SuperRare is also reselling as collectors want to grow their collection, resulting in over $1 million paid in royalties for the artists. 
Gaming marketplaces
Gaming marketplaces provide a bridge for players to buy and sell in-game items for their ecosystem. We have used Axie Infinity as an example as it is the most popular game on Ethereum. Inspired by Pokemon, players collect and train their Axis to fight against competitors while also exploring new areas.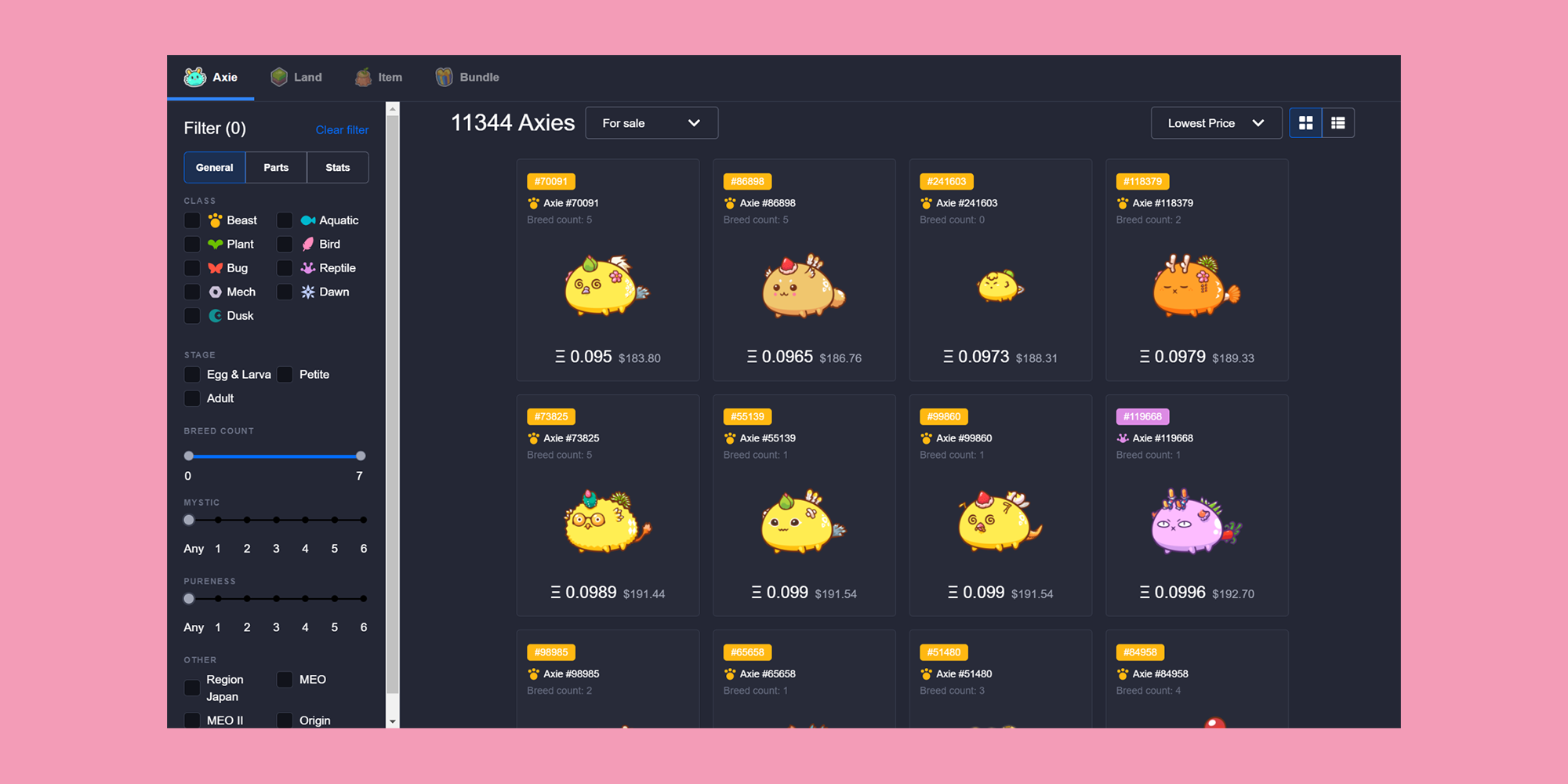 The Axie Infinity marketplace lets players buy and sell Axies, land and other in-game items to enhance their gaming experience. In February 2021, nine plots of digital land in Axie Infinity sold for a combined $1.5 million, becoming the most expensive NFT at the time! 
But, Axie Infinity isn't the only option for blockchain gaming, as the sector has been expanding rapidly. Other games and gaming marketplaces are GodsUnchained, The Sandbox, EnjinX and Decentraland. 
Sport marketplaces
NBA Topshot is a sports marketplace that focuses on buying, selling and collecting moments. A moment is a defining event during the NBA season, capturing signature moves, blocks, a game-winning move and much more. Each moment will have a different rarity, and fans of specific moments or players will want to collect them, similar to trading cards. It's worth noting that NBA Topshot has its own blockchain and does not use Ethereum.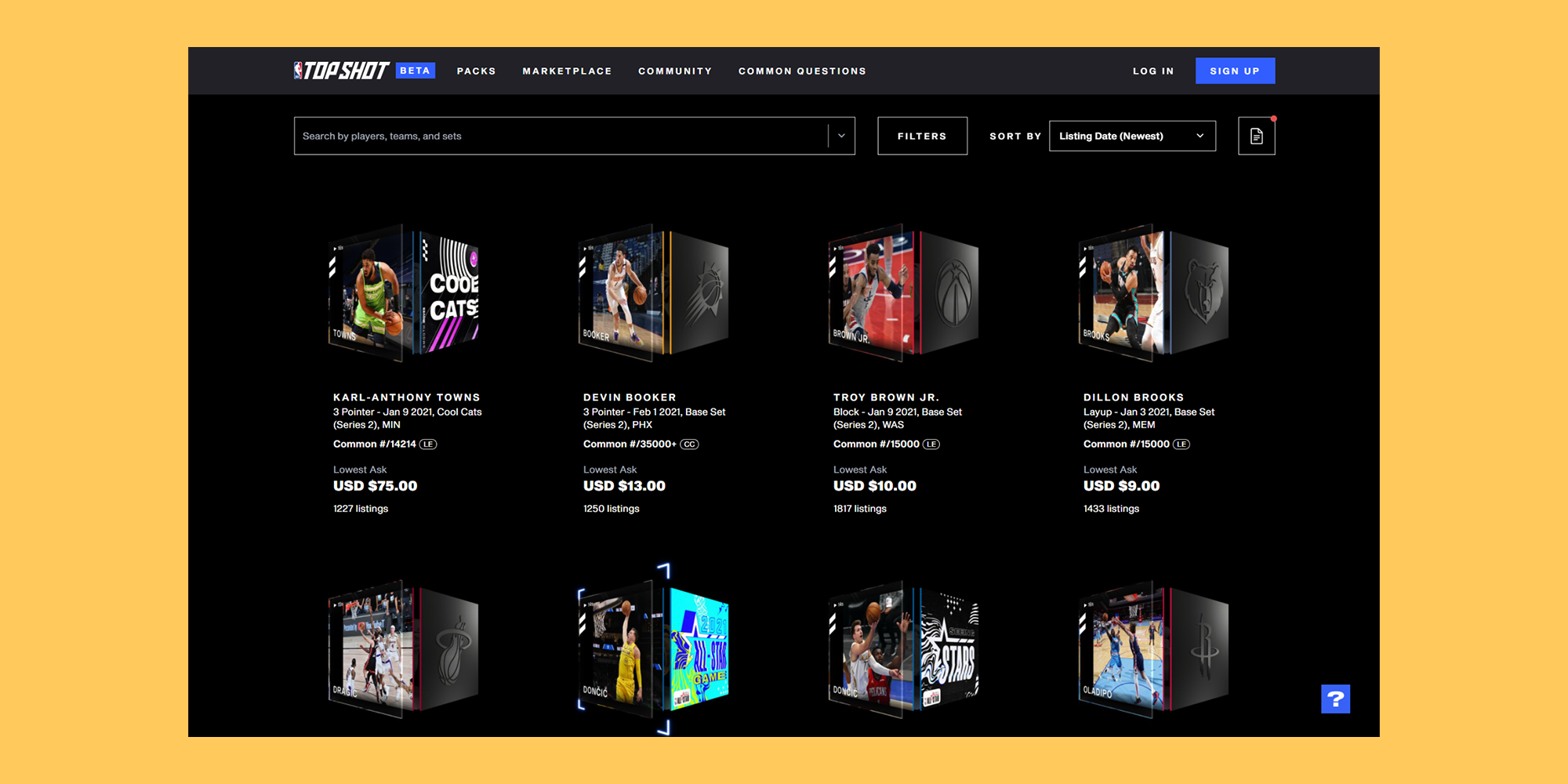 During February, the entire market cap of NBA Topshot piqued at an estimated $1.9 billion, which according to Sportico, is greater than the median value of an NBA franchise. Although this has since declined slightly, it just shows how much fans and collectors are loving moments. 
The alternative to NBA Topshot is Sorare, an Ethereum-based global fantasy football game using digital cards to compete for rewards. Each week, you can create a 5-a-side team to compete in tournaments with the players you own. Your team's performance is based on your player's real-life performance that week. The better they play, the higher their score. The team in the tournament with the highest score wins.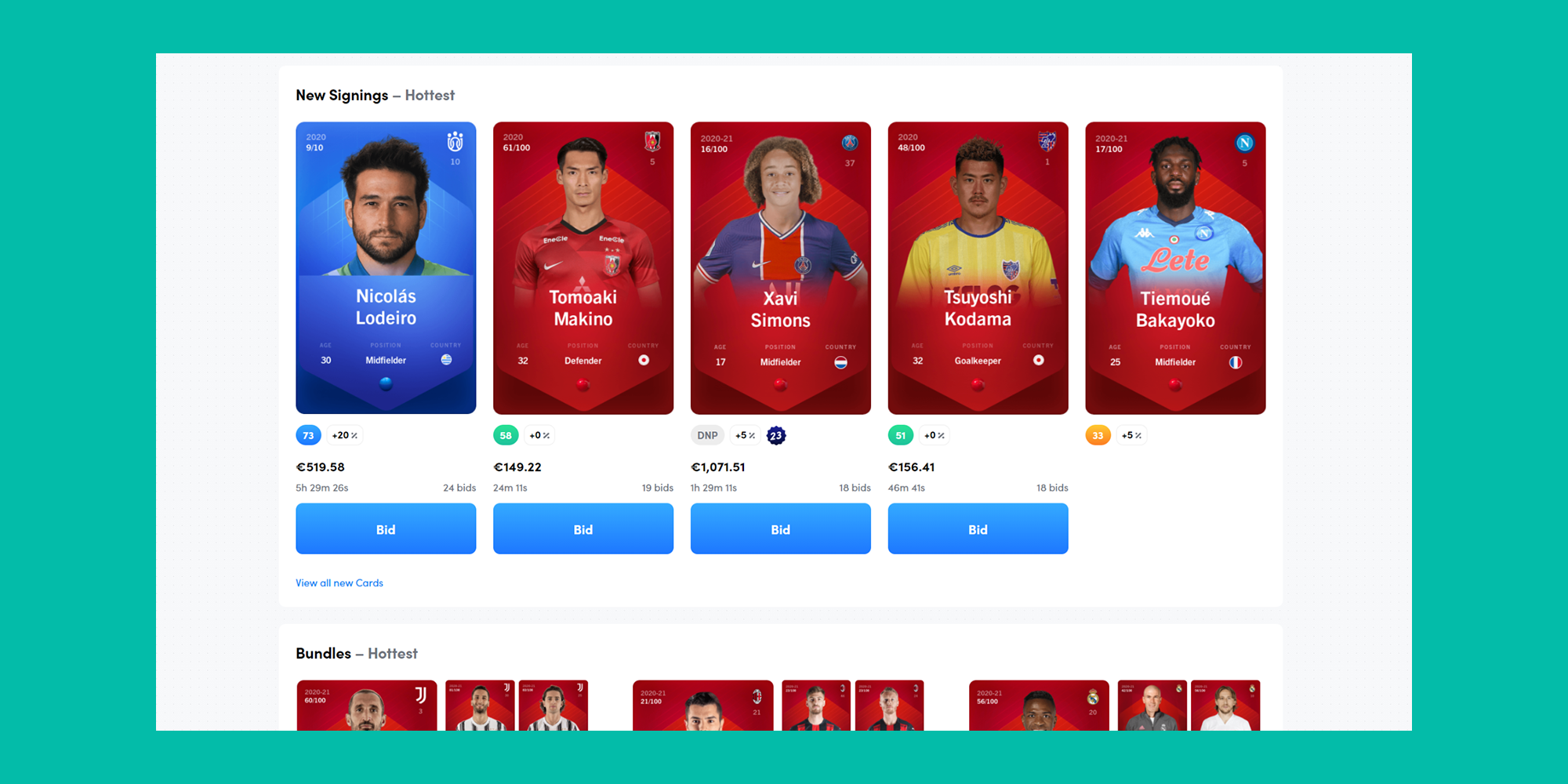 Football is the most popular sport around the globe, and with the impressive growth of NBA Topshot, Sorare's potential is exciting. In January, Sorare had only made $50,000 in player sales. But, in the following month, this rose by 130 times, to $6.5 million! That has resulted in a huge $50 million Series A with leading football figures hoping to grow the platform.
Other interesting NFT projects
There are some NFT projects that don't fit any of these categories or aren't marketplaces but are nonetheless interesting. 
Zora is a marketplace that aims to solve what they describe as the 'Yeezy problem' -- which is when Kanye West releases limited edition Yeezys for one price, collectors will buy them to resell at a higher price. When those Yeezys are resold at a premium, the artist is cut out of the deal. 
So, Zora solves this as the creative can directly list their work on the marketplace, cutting out the reseller. That lets the artist reach directly to their audience while also benefitting from any future resales. Already, music artists like RAC are embracing Zora precisely for this reason.
CryptoPunks is a project by Larva Labs and are considered to be the original NFTs on Ethereum. They are 10,000 unique algorithmically created characters with an 8bit charm and are currently at the top of OpenSeas ranking. 
Valuables have created an NFT market for tweets, which they associate with buying and selling online autographs. The first-ever tweet by Jack Dorsey, the founder of Twitter, sold for $2.9 million, with the proceeds going to charity.  
Dapperlabs were named one of the 10 most innovative gaming companies of 2021 and were the only blockchain-based company on the list. They have already achieved success as the group behind NBA Topshot and CryptoKitties. Having raised an additional $305 million from private investors to scale up NBA Topshot, with Warner Music Group, Ubisoft and the UFC as partners, it looks like this success will only continue.
Take control with Argent
A simple, all-in-one crypto wallet with bulletproof security. Buy, stake, earn and trade with low fees. Join our global community.
Download Argent