Here are our favorite sources for tracking the value of DeFi tokens, and those across crypto more broadly. If you have an Argent wallet, you can get the latest prices in our app.
Disclaimer: We're not affiliated with any of these projects; they're just the best we've identified.
Best Token price trackers
Coingecko is a great choice for tracking token prices. It features price charts, market caps, volume, and circulating supply.
The Coingecko DeFi section also lets you check the prices of DeFi tokens all in one place!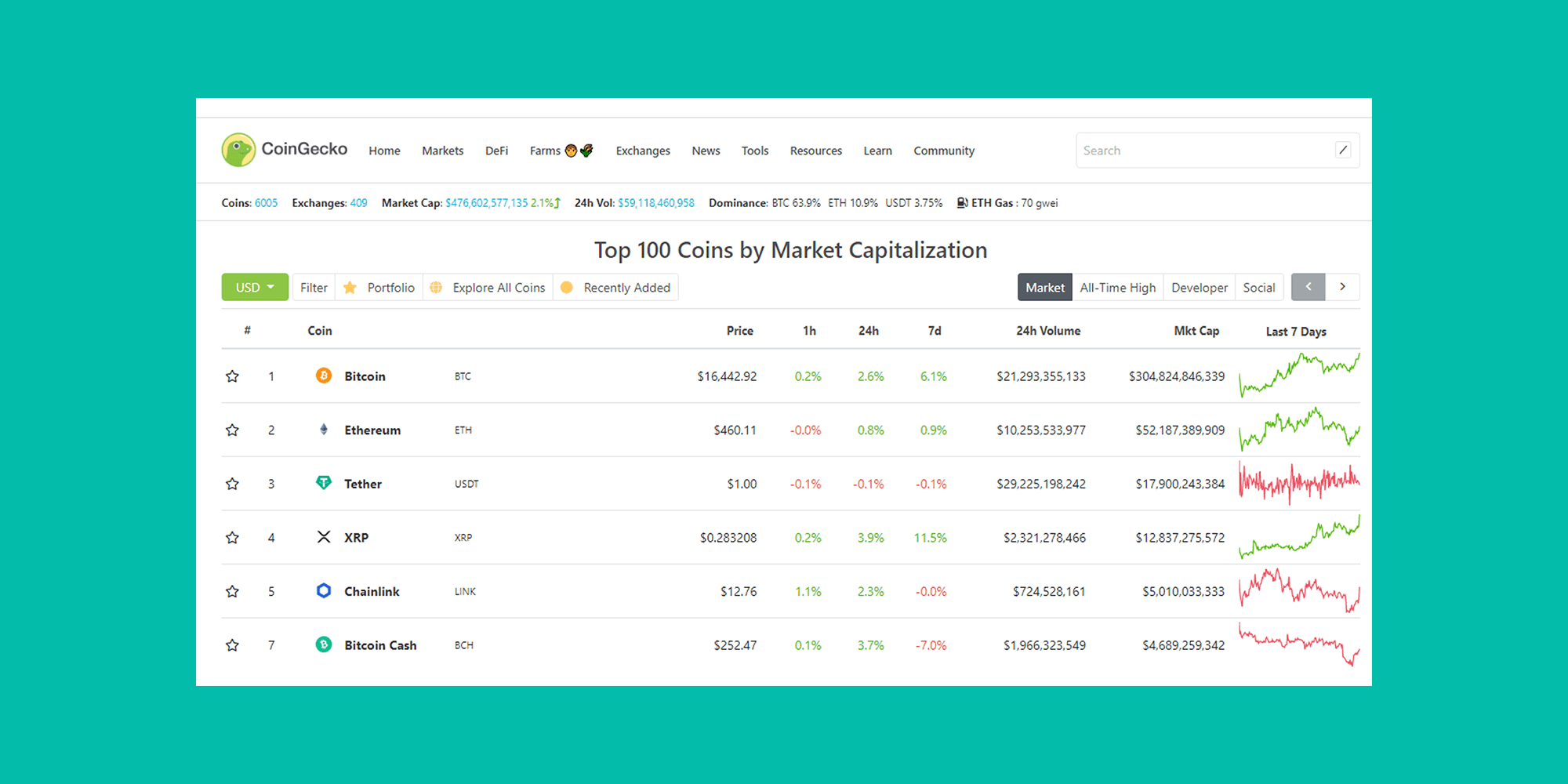 Other popular price trackers include: Coinmarketcap (owned by Binance), Uniswap.info (decentralized), and Defiprime (DeFi-focused).
Best for tracking Total Value Locked in DeFi
How many assets are deposited in DeFi protocols (a metric known as Total Value Locked)?
Check out DeFi Pulse, where you can also find a DeFi TVL leaderboard.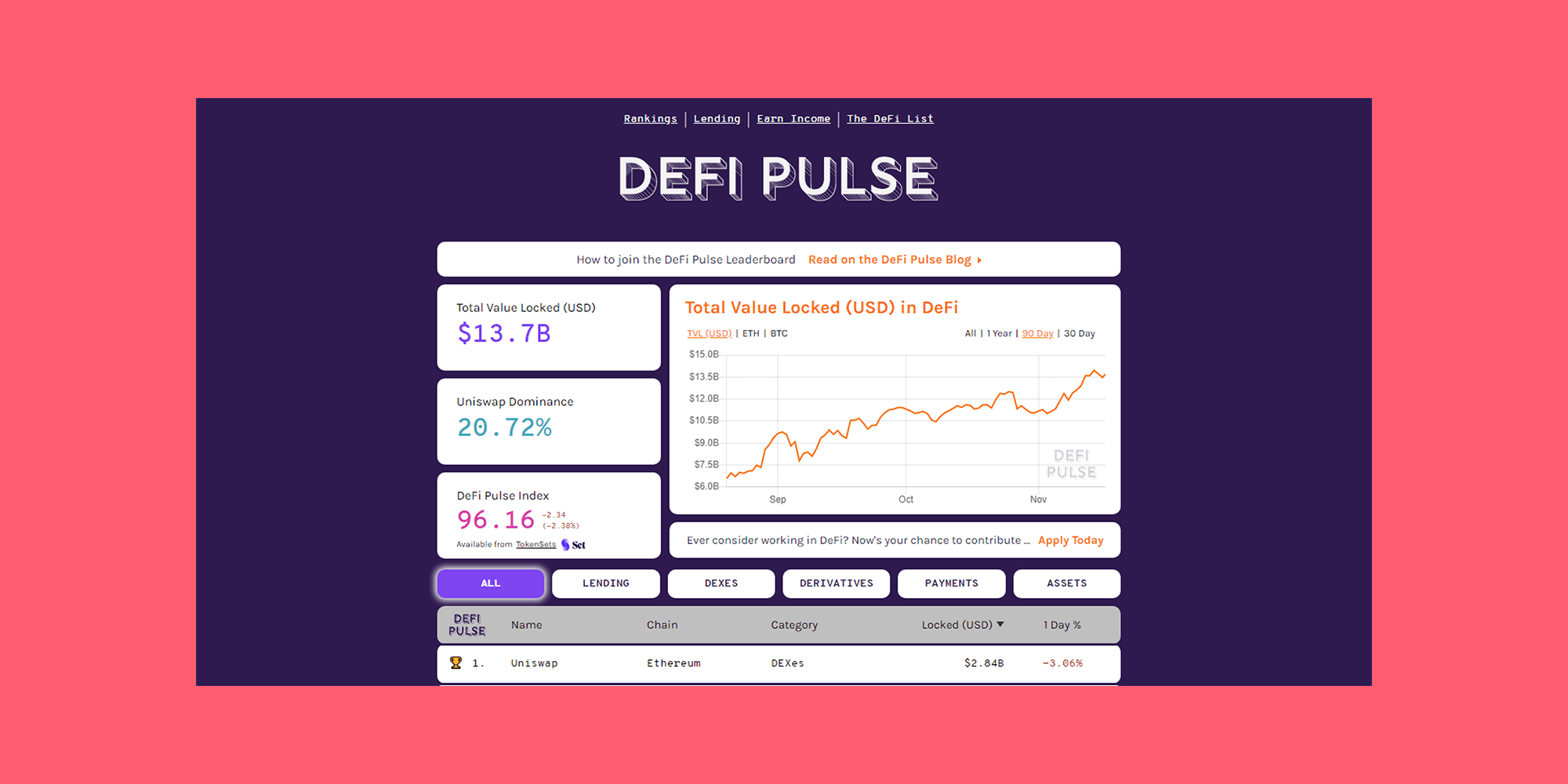 Best Portfolio Trackers
Our first pick for tracking your portfolio is Zerion. It's much easier to use than an alternative such as Etherscan, which has a more intimidating interface and doesn't explain your overall performance.
To use Zerion you can connect your wallet via WalletConnect (just scan the QR code), or simply enter your ENS (or Argent username) - no phone needed!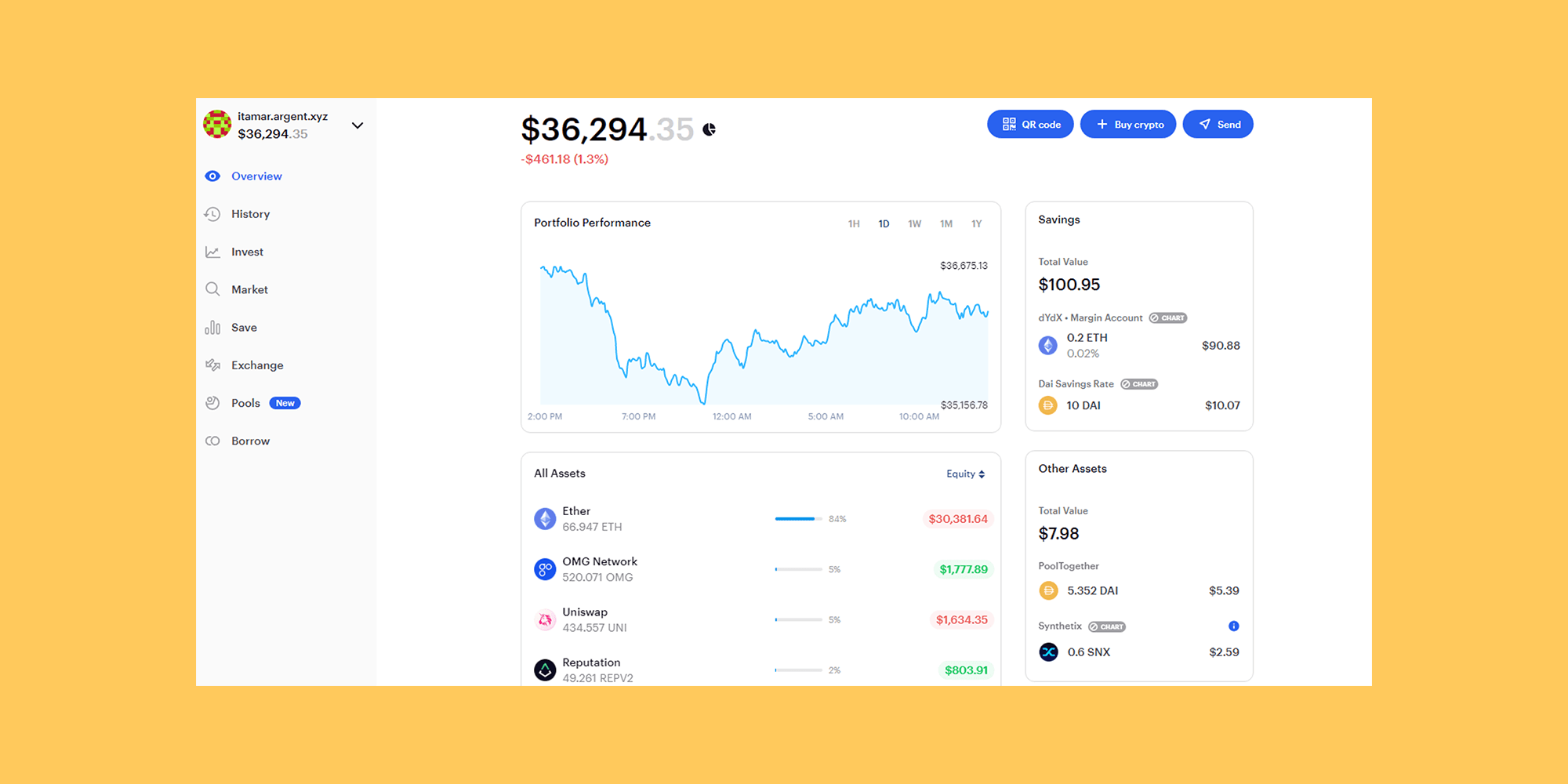 For an alternative to Zerion, check out Zapper.fi.
Best Token price alert tools
Delta is a crypto 'portfolio tracker', but it also allows you to set price alerts for tokens. You can link your Argent wallet address to Delta to have it automatically update.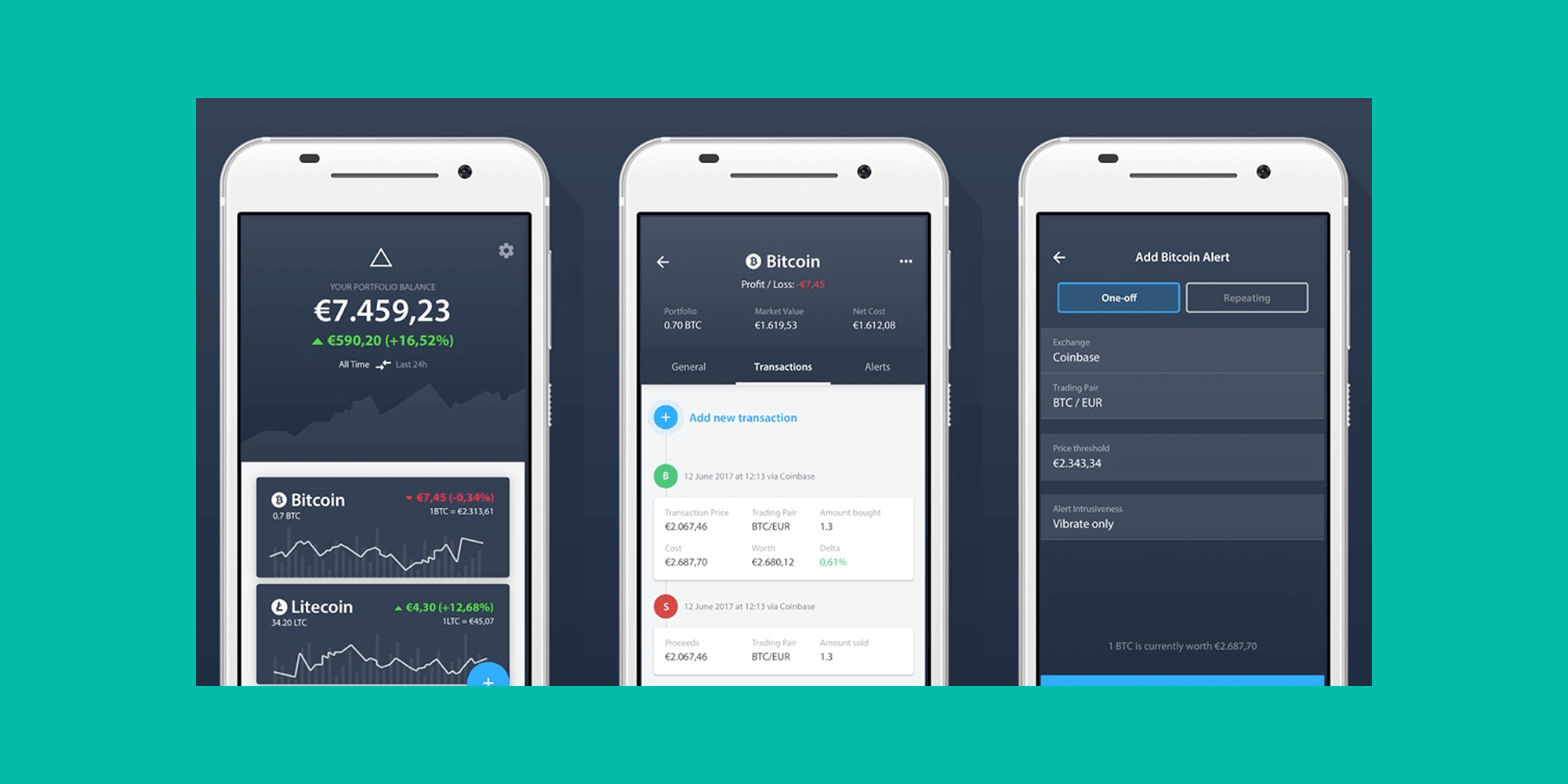 Other popular token price alert tools include: FTX, formerly Blockfolio (mobile) and Cryptowatch (desktop).
Best Gas Price trackers
The price of gas can affect many of the operations you wish to make in DeFi. It can therefore be a good idea to keep an eye on fluctuations in gas prices, so you can avoid paying a lot for a non-urgent transactions during peak times.
Gas Now is currently our preferred website for tracking gas prices on Ethereum due to its accuracy.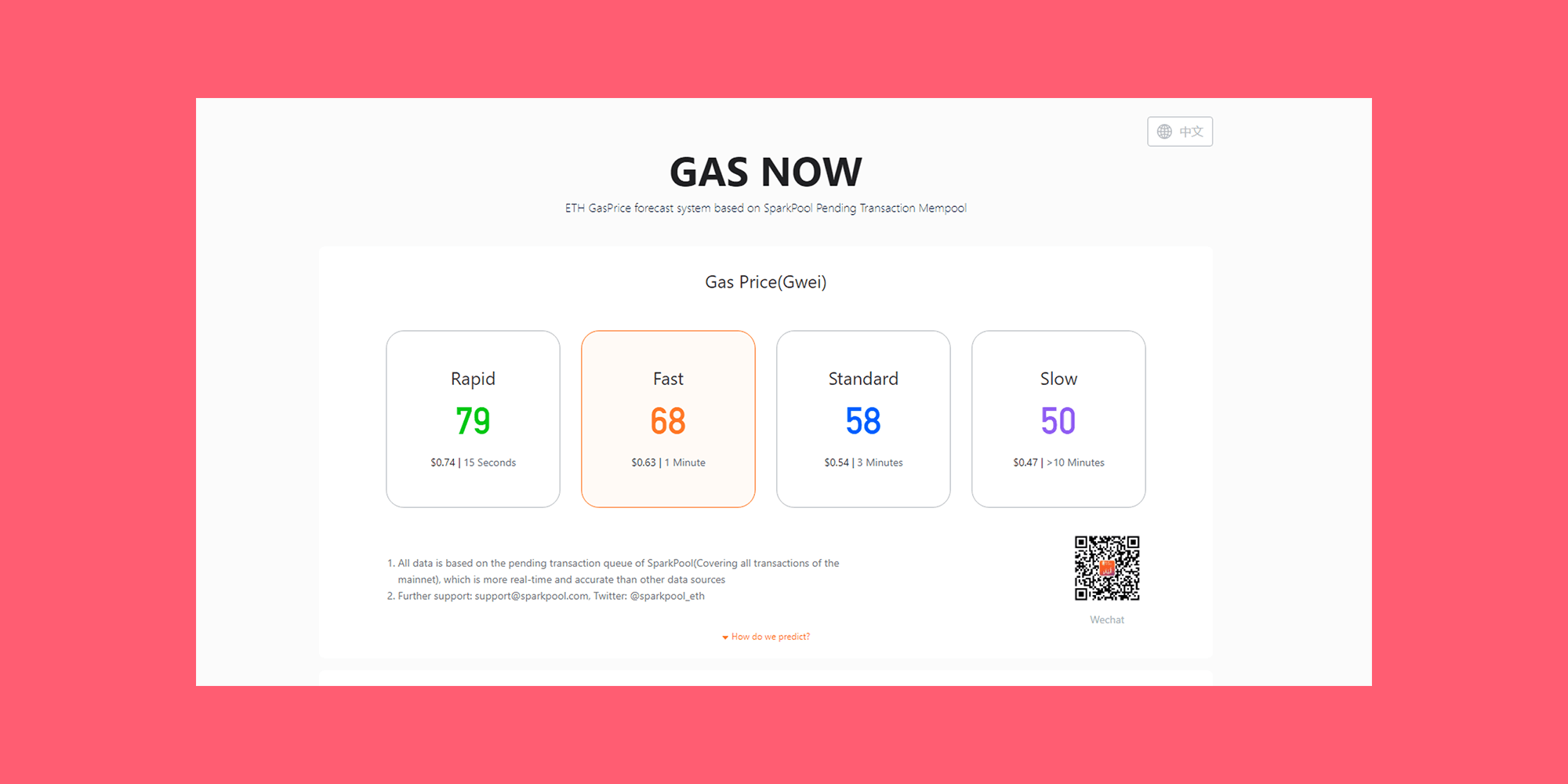 Other popular gas price trackers include: ETHGasStation, and Etherscan's gas tracker.
In Argent, we provide you with warnings when the network is congested. Gas prices are also clearly labeled so you know how much you'll be paying. We help you by picking the best price to ensure your transaction will go through.
Ready to get started with DeFi?
Argent is a simple, secure, all in one wallet for investing in DeFi
Download Argent