On 17th September Uniswap, the hugely popular decentralized exchange, released UNI, the Uniswap Protocol token. Here's how to claim your UNI tokens from Argent.
Argent is the easiest way to add liquidity to Uniswap, while also letting you exchange through the Uniswap interface via WalletConnect.
About the UNI token
Uniswap's launch post says, "UNI officially enshrines Uniswap as publicly-owned and self-sustainable infrastructure while continuing to carefully protect its indestructible and autonomous qualities".
The UNI token will be used for sharing community ownership and governance of the protocol.
How is the UNI token distributed?
1 billion UNI tokens have been minted in total, with 60% allocated over four years to Uniswap community members.
15% of UNI [150,000,000 UNI] can be claimed now by past Uniswap liquidity providers, users, and SOCKS redeemers/holders. (Only those who used Uniswap before 1st September 2020 are eligible).
400 UNI are 'claimable by each address that has ever called the Uniswap v1 or v2 contracts'.
From 18th September, Uniswap is also starting a liquidity mining program for four pools, all involving ETH (full details here).
How do I claim UNI tokens through Argent?
If you added liquidity to Uniswap through Argent or exchanged on Uniswap using WalletConnect, your Argent wallet will be eligible for UNI tokens. (It's worth noting that you will not be eligible if you only used our integrated exchange, Kyber, according to Uniswap's rules. (Correct as of 18th September)).
Please note that you need enough ETH in your wallet to pay the transaction fee to claim your UNI. In times of high network congestion, you might need more than anticipated to cover the transaction fees.
Here's how to claim your UNI tokens if you're eligible (for instructions on how to claim using Metamask, scroll to the end of the page):
Go to the Uniswap interface in your browser
Click 'Connect to a wallet' and then choose 'WalletConnect' (if you are having issues connecting to the interface then an alternate link is provided by Uniswap here).
Open Argent, tap the 'Scan QR' button from the 'Wallet' screen in Argent. Scan the QR code.
You should then see a popup requesting approval, tap 'Connect' to proceed. If you don't see the popup then first try this link, if you are still having issues then refer to this guide.
Done. Enjoy! We'd encourage everyone to read more about how they can participate in the future of Uniswap. Crypto's momentum is just getting stronger and stronger.
P.S. Stay tuned for some big announcements in the next couple of weeks...
FAQ
Is there a time limit to claiming UNI? There is no time limit. Claims are valid forever.
Can I send/swap/sell my UNI? UNI should work like any other ERC-20 token in Argent.
I'm not seeing a pop up to confirm in Argent Please refer to this guide (scroll down to: 'I am trying to interact with a Dapp...')
I'm having trouble connecting to the Uniswap interface Uniswap has provided this alternative link as a temporary fix.
How can I see how much UNI I am eligible to claim? You need to connect via WalletConnect using the instructions above. There is also a full list of the eligible addresses available here.
How can I claim using Metamask?
Connect with Metamask to Uniswap
Select the 3 dots at the top right
Click 'Claim UNI'
Enter your ENS
Approve with Metamask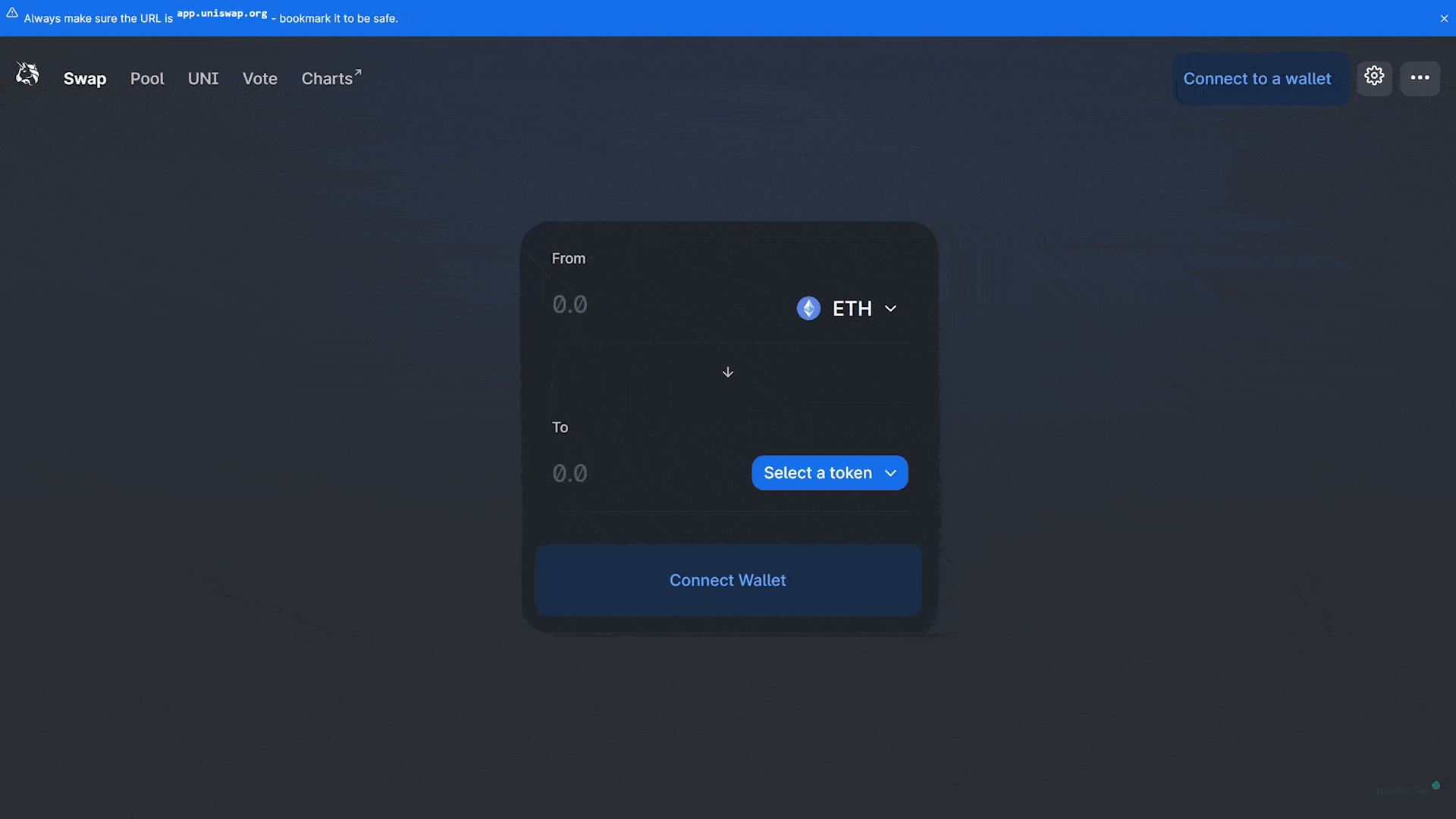 I have some other issue Please get in touch with us at support@argent.xyz
Where can I learn more about Uniswap?
Check out this guide by Cryptotesters.
Ready to get started with DeFi?
Argent is a simple, secure, all in one wallet for investing in DeFi
Download Argent