This feature is not supported in Argent anymore, but this blog shows just one of the ways smart contract wallets make DeFi easier for you.
The future of finance is here
We're extremely excited to launch our integration of the Dai Savings Rate (DSR). We've made it as simple as possible — all you need to do is choose the amount to save and tap confirm.
It's as easy as: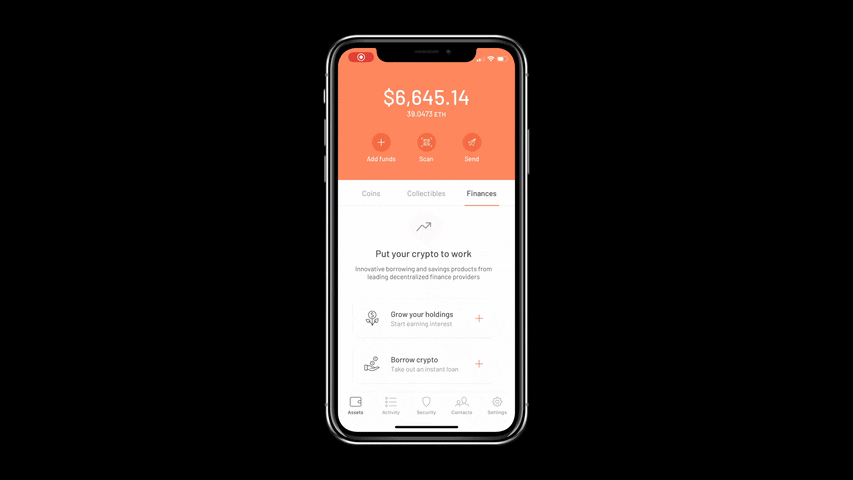 The easiest way to the use the DSR
There are no fees. We currently pay the transaction fees (gas) involved.
This is live on iOS and Android.
What is the Dai Savings Rate (DSR)?
The DSR lets you earn interest by putting your Dai in Maker's DSR smart contract.
The rate is set by the Maker community. They raise or lower it to influence demand for Dai, which in turn helps stabilize its value.
As Maker say, "The displayed rate is what a user would earn on their principal in one-year using a simple interest calculation. For example, if the DSR is 2% and a user deposits 100 Dai they can expect to have 102 Dai in exactly 1 year".
Your interest compounds and is calculated every 15 seconds or so (every new Ethereum block). You're paid out whenever you withdraw.
The Dai you earn in interest comes out of the Stability Fee paid by people who open Maker Vaults to borrow Dai.
How does our integration help you?
Our integration is about simplicity. We've stripped away all the complexity from the process. We even pay the gas for you.
You're in control always. Only you can withdraw your Dai, and you can do so at any time.
For more on the benefits of the DSR, see this post from Maker.
Constraints?
None. It can be used by 'anyone, anywhere, anytime', as Maker say.
No minimum deposit
No withdrawal limit
No time constraint
How to start
Get Dai (buy it in-app or send from another wallet/exchange)
Choose how much to save & tap 'Confirm'. Done!
---
Follow us on Twitter for our latest updates: @argenthq
Ready to get started with DeFi?
Argent is a simple, secure, all in one wallet for investing in DeFi
Download Argent