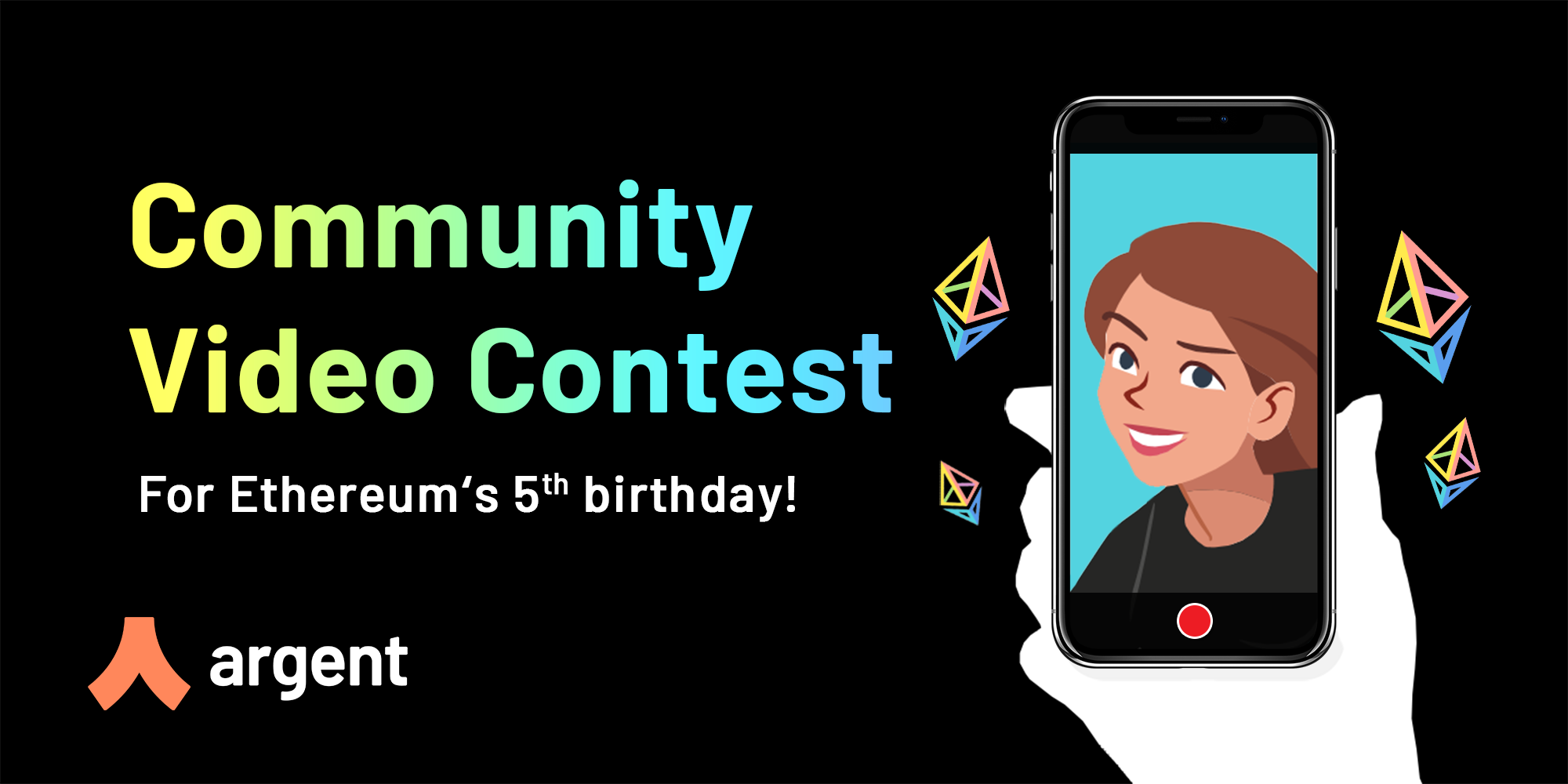 For Ethereum's 5th anniversary, we're trying something a bit special (or crazy, we'll find out...). We want to hear - in your own words - what does Ethereum and crypto mean to you? Why could Ethereum change the world? What are your hopes for it for the next 5 years?
Send us a video. We'll edit the best ones together. We'll then share the finished work with the community.
As a thank you, we'll award a prize of 100 DAI to our three favourite submissions.
We're looking for passion, not production quality. We know we're not the most extroverted and camera-confident group - but who cares. This video is by the community and for the community. We'll leave the soft lighting and slick edits to the corporates.
---
Some ideas for your video:
Send us a short clip of yourself talking about why Ethereum excites you. We've added some other ideas below:
Ethereum will change the world because of ⠀⠀⠀⠀⠀
I got into crypto because of ⠀⠀⠀⠀⠀
My favourite project / Dapp is ⠀⠀⠀⠀⠀ because of ⠀⠀⠀⠀⠀
If I could change anything about crypto it would be ⠀⠀⠀⠀⠀
My last DeFi trade was ⠀⠀⠀⠀⠀
Anything else on your mind? Worst trade? Craziest crypto moment? Crypto dream?
If you're happy to do so, tell us who you are and where you're from. We want Ethereum's global reach to shine through.
---
Guide:
How to submit the video?
Either: Tweet / DM @argenthq with the hashtag #eth5video
Or: Email video@argent.xyz with your video's YouTube link (either public or unlisted)
Video format
If you can, record in vertical orientation (▯, not ▭). We expect most will record on their phones.
Short is good, here's an example.
Deadline
Submissions close on August 5th, 2020 at 11:59 PM (UTC).
Prize
We'll pick our three favourites, and award the winners 100 DAI each.
Legal stuff
By entering this contest, you give us permission to use your video for marketing purposes, and you understand that we may share your video with a global audience on social media.
If you have any other questions about this contest, you can get in touch with us at video@argent.xyz, or send us a DM on Twitter @argentHQ