gm everyone - we hope you all had a great week! This Issue is shorter than expected as the Merge dominated the news. If you have any feedback or suggestions to help improve this newsletter, please email edward@argent.xyz.
TLDR: 
After years of work, the Merge is finally here
What caused a 0.2% drop in worldwide energy usage!
Do Kwon can't run for long!
Now, let's get into it all! 🚀
🎉 It's here. It's finally here!!
After many years, Ethereum has finally moved to Proof of Stake. It's one of the most exciting things to happen to Ethereum since its creation. From a user perspective, not much has changed. But, this move sees energy consumption drop by 99.95% and is a giant leap toward greater scalability and economic sustainability. 
We've sent many emails this week about the Merge so we won't go into much detail here. But if you want to learn more about it, check out our blog. 
And if you've been on Twitter this week, we think our meme describes what your feed most likely looked like:
🤯 0.2% reduction in WORLDWIDE electricity consumption
There are lots to get excited about with the Merge. One thing which can't be understated is the considerable savings in energy consumption. It's huge. And represents a 0.2% electricity reduction worldwide, according to Ethereum researcher Justin Drake.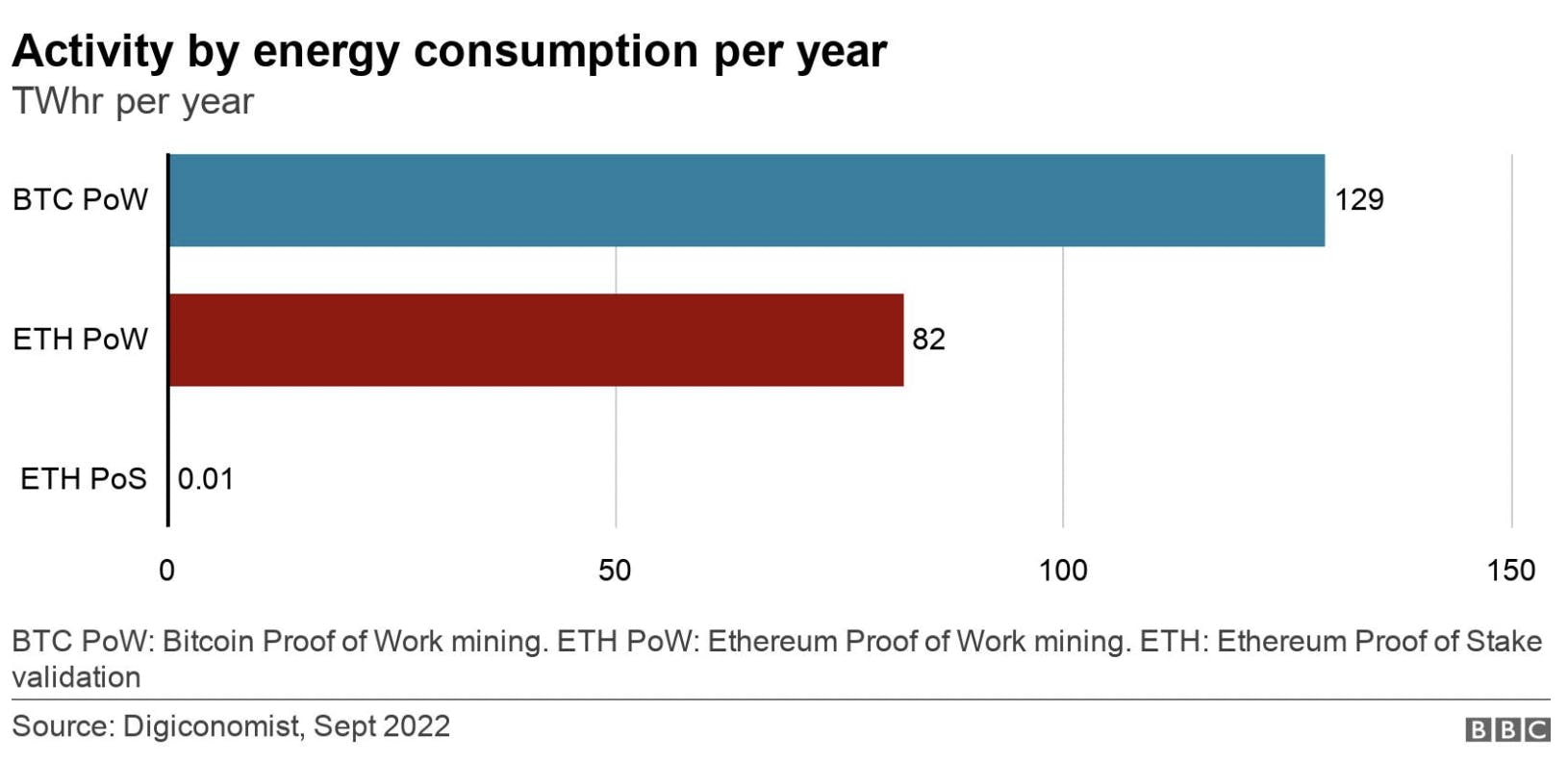 When it comes to your portfolio, you always want to be hitting all-time highs. But with energy consumption, less is more. So for once, all-time lows are welcomed.
👮‍♂️ You can run. But you can't hide.
South Korea issued an arrest warrant for Terra founder and supervillain Do Kwon. According to reports, the Korean authorities concluded that there's evidence of "Fraudulent transactions". In response to this, Do Kwon went on Twitter to share some thoughts, which made it sound like he's *definitely* not on the run…
📚 What we're reading
What kind of Layer3s make sense - Vitalik 
Fractal Scaling - Polynya
The New Creator Playbook: Jumpstarting Communities Through Tokens - Li Jin
💭 What's happening at Argent 
We released a new update for Argent X - our browser extension wallet for StarkNet - that provides more information about your transactions and support for NFT collections. 
it's not just Ethereum that's having an upgrade this week, as we've just updated Argent X! 🚀

we've refreshed the transaction activity screens, giving you access to more information about the new transactions you make, and we've added support for NFT collections pic.twitter.com/OraUeHXNJs

— Argent (@argentHQ) September 13, 2022
Lots of exciting things are happening on StarkNet, and over the coming months, we'll be sharing more about the ecosystem and Argent X! 🚀
🤔 Smaller but interesting news
Here are a few smaller things we've found interesting this week:
Central Bank Digital Currencies (CBDCs) aren't your friend
White House report proposes possible restrictions on proof-of-work crypto mining
Starbucks is offering the ability to earn and buy NFTs that will unlock access to new coffee experiences
Solidity Tutorial: All About Memory
Crypto education YouTube series
DeFiLlama released their token price API
What to expect for privacy coin regulation
Take control with Argent
A simple, all-in-one crypto wallet with bulletproof security. Buy, stake, earn and trade with low fees. Join our global community.
Download Argent