What is Index Coop?
Index Coop is a community-led project that creates crypto and maintains index products. The indexes give people exposure to the performance of a collection of tokens, including those from DeFi protocols and NFTs. The indexes are built on Set Protocol's infrastructure.
What are crypto indexes?
Inspired by traditional stock market ETFs, crypto indexes are managed 'baskets' of tokens that automatically re-balance each month using smart contracts. If you want to invest in DeFi, NFTs or the metaverse, but don't like the idea having to constantly manage a portfolio of different tokens - then crypto indexes have you covered.
Benefits of indexes
Monthly, automatic, on-chain rebalancing of tokens
Save on gas fees vs buying tokens individually
Simplified accounting as rebalances are not taxable events
Tokens can be easily sold or redeemed for its underlying assets
Quick, easy and trusted exposure to core crypto categories such as DeFi.
Index Coop indexes available in Argent
DeFi Pulse Index (DPI) - tracks the performance of decentralized financial assets across the market and currently includes UNI, AAVE, MKR, COMP, SNX and others
Metaverse Index (MVI) - designed to capture the trend of entertainment, sports and business shifting to take place in virtual environments, and currently includes ENJ, MANA, SAND, AXS and others.
Earn 5% cashback on DPI
For one week, starting xx, we're teaming up with Index Coop to offer 5% cashback on DPI purchases (up to $100k), on a first-come, first-serve basis.
Campaign duration: This campaign starts at xxx and ends at xxx. Any purchases made outside of this window will not be eligible for rewards.
Mandatory minimum holding period: Wallets are required to hold their DPI tokens at least until xxx Any wallets that sell all or a fraction of their DPI during this time will not be eligible for cashback rewards.
Reward distribution: A total of $100,000 will be distributed in INDEX tokens. Eligible wallets will receive 5% of their DPI purchase value in the form of INDEX, based on the price of INDEX at the time of purchase. Once $100,000 is allocated, the promotion will end.
How to buy crypto indexes in Argent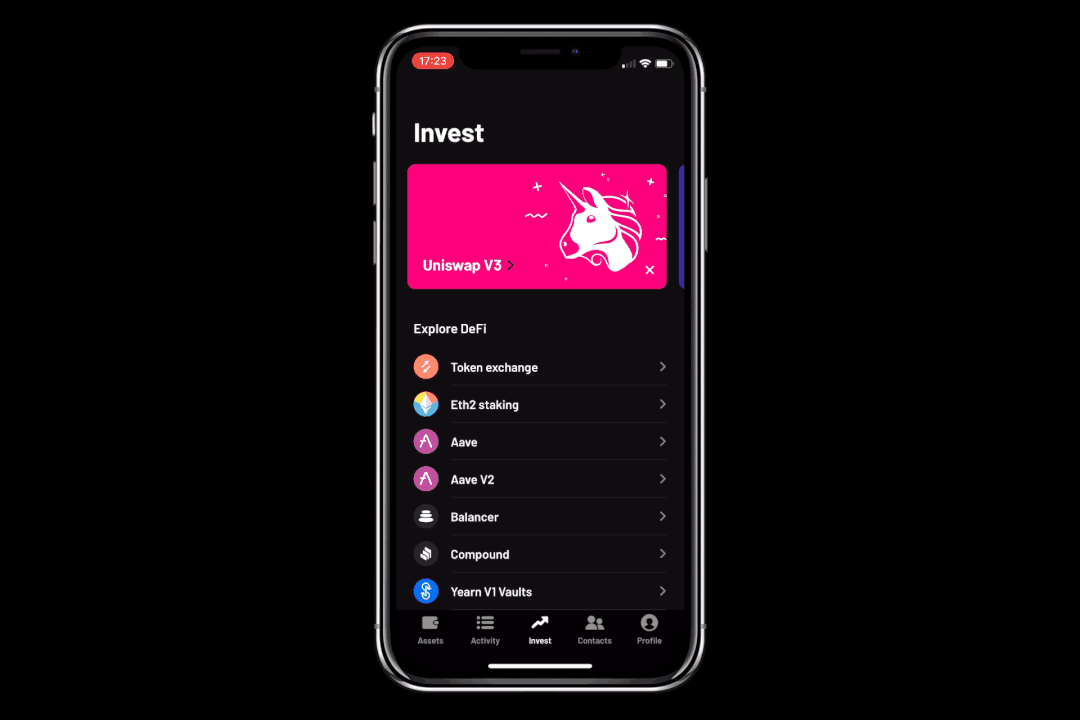 Tap 'Invest' in Argent
Scroll to and tap the "Indexes" banner
Select an index to invest in
Tap 'Buy' and choose the payment token and amount
Tap 'Preview trade'
Tap 'Buy now' to complete the transaction.
Further reading