Decentralized mobile banking — available to anyone, anywhere — just got a lot closer. You can now earn interest on your assets straight from your Argent wallet.
We've integrated with Compound so you can do it in just a couple of taps in our app. It's live on iOS and Android.
Compound's open protocol has over $150m worth of assets earning interest through it. It supports a range of assets including DAI, USDC, BAT, ETH, WBTC and more. Interest rates are variable.
As with our recent Maker launch, we've integrated with Compound at smart contract level. This lets us automate many of the transactions required so the process couldn't be simpler for you.
It's as easy as:
Choose the asset you want to lend
Select the amount
Done
We don't take a fee, and we never hold your assets.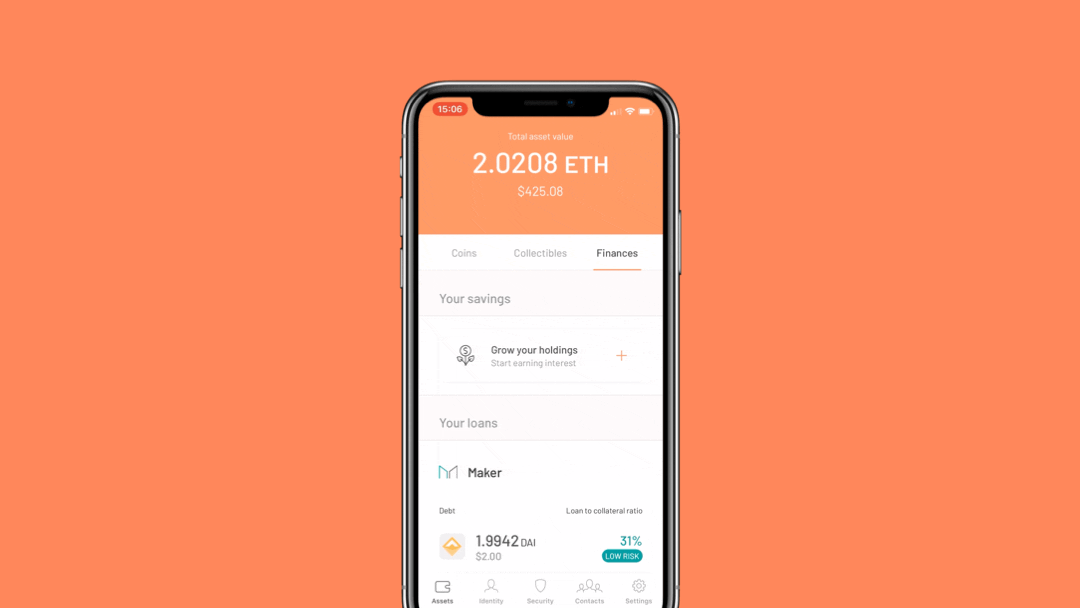 We hope this welcomes a new wave of people to the future of finance, especially as we've systematically removed a lot of the other barriers to adoption:
Seed phrases: We've got rid of them.
Gas: We take care of it behind the scenes so you don't ever see it.
Fiat-to-crypto on ramps: We've integrated them in Europe and have more regions coming soon, starting with the US.
There's a lot more to come. Follow us at: https://twitter.com/argentHQ
Take control with Argent
A simple all-in-one crypto wallet with bulletproof security. Buy, stake, earn and trade with low fees. Join our global community.
Download Argent